Greetings from the Chairman
Greetings from the Chairman
Yoshinao Oda,
Chairman of the Japanese Society of Pathology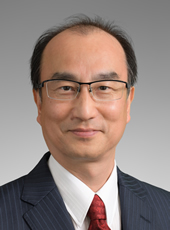 My name is Yoshinao Oda, and I am appointed as the chairman. The Japanese Society of Pathology (JSP) was established about 110 years ago and currently has about 4,700 members. Based on the tradition of "promoting and disseminating research on the theory of pathology and its application" advocated by the JSP, we are engaged in various activities in response to changes in the times.

・ Pathology is a core discipline of education and research.
There are two types of pathology: human pathology, which elucidates the pathology by analyzing lesions collected from patients, and experimental pathology, which analyzes the pathology by cell culture and animal experiments. It is a study that elucidates the causes and pathophysiology of diseases based on general basic medicine such as anatomy, physiology, biochemistry, and immunology, and can be called comprehensive medicine in basic medicine. Furthermore, since it is the foundation for understanding diseases in various fields of clinical medicine, it is an important subject in medical education that serves as a bridge between basic medicine and clinical medicine.
In terms of research, we are not only conducting joint research with professors in other fields of basic medicine, but also exchanging opinions with clinicians in various fields to develop research that is directly linked to diseases. Based on the knowledge actually obtained, it has led to the development of many treatment methods and new drugs. In addition, in order to collect and store high-quality pathological tissue specimens suitable for genomic and omics research by many medical researchers, we have established rules regarding the handling of pathological specimens in genomic research and medical practice since 2016, and have made them widely known both in Japan and overseas.

・ The pathological diagnosis greatly contributes to clinical practice.
Pathologists play an important role in the actual clinical practice of each clinical department through pathological diagnosis, which is a medical practice, by observing specimens collected from various human organs and tissues under a microscope. By pathological diagnosis, it is possible to confirm the definitive diagnosis, the degree of progression of the disease, formulate a treatment policy, and judge the effect after treatment. Especially in the medical treatment of cancer, the pathological diagnosis itself is the final diagnosis. Furthermore, in recent years, the JSP is working to formulate pathological guidelines that will be the basis for specific drug selection in cancer treatment.
When a patient dies unfortunately, the cause of death is elucidated by performing pathological autopsy, and the progression of the disease during life and the effectiveness of treatment are also verified, which has greatly contributed to the progress of medicine.
For these reasons, pathologists are also called Doctor 's Doctors. The JSP has established a certificated pathologist system to train and educate pathologists and oral pathologists who make pathological diagnoses.

・ We also support medical technology that has achieved dramatic development in recent years.
Pathologists also play an important role in the practice of cancer genomic medicine, and the JSP established a certification of molecular pathologist system in 2020 to provide pathologists with outstanding knowledge and ability in molecular pathology. We train and certify the specialist.
The progress of AI has been remarkable, and it is being introduced in various fields. The JSP has made all-out efforts to develop and research AI pathological diagnosis, but AI is good at only discriminating images. The pathologist not only discriminates the pathological image, but also makes a diagnosis while considering the clinical predisposition of the patient behind the histological image, and establishes a new concept and interprets the pathological condition for unknown diseases. Therefore, the roles and job of pathologists cannot be replaced by AI in the future.

As is the case not only in medicine but also in many fields, pathologists also need diverse human resources. However, at present, there is still a shortage of human resources in the field of pathology compared to the fields of other clinical medicine. We hope that medical students, dental students, residents, and medical researchers will visit the JSP website to open the door to pathology and create an attractive future pathology together. We sincerely appreciate your understanding and support.
---
◆Greetings from Successive Chairmen◆
2018-2021 Masanobu Kitagawa